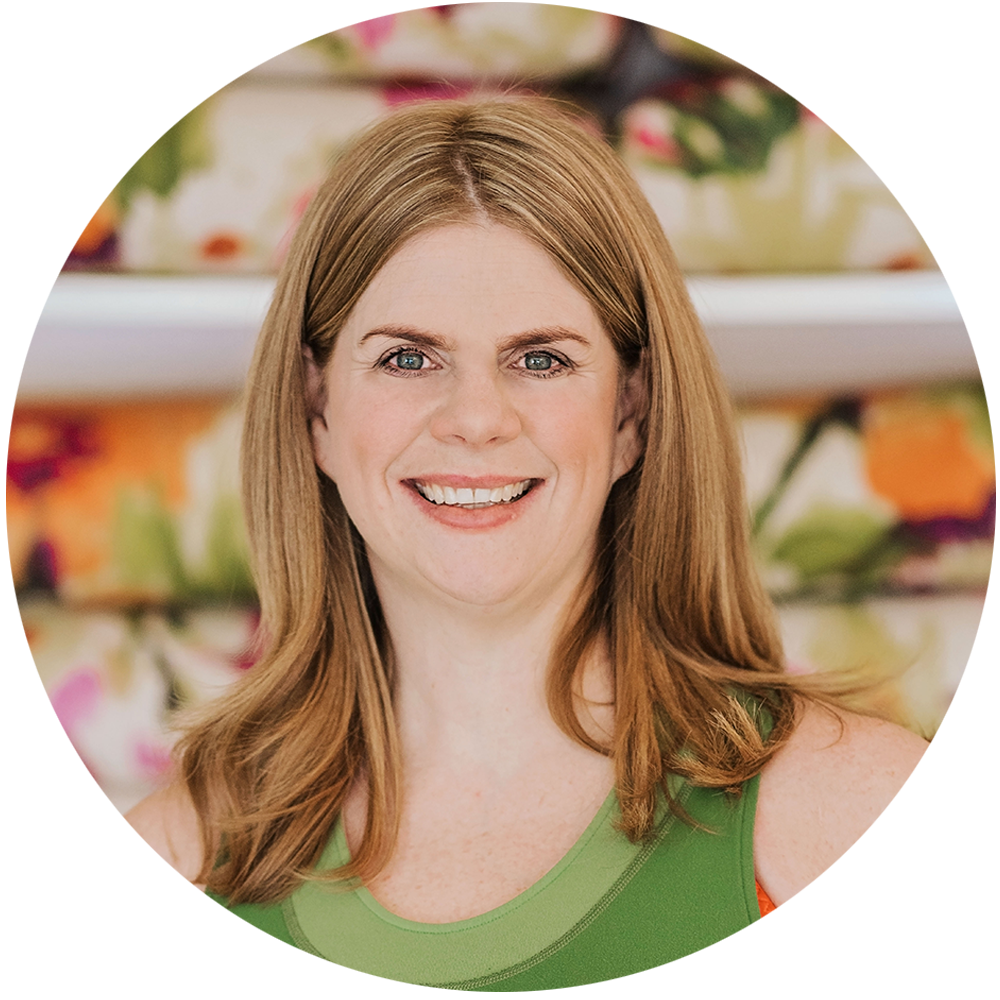 Donna Furnival
I started my Pilates journey when a climbing Instructor recommended Pilates as a way to improve my climbing, I needed to climb more from my "centre". I had never heard of Pilates, so I looked for a local studio and dove right in. Within that first year I began my training to become a Teacher. I was fascinated how Pilates made me feel physically, mentally and emotionally. I am a person who LOVES detail and Pilates looked at movement and people's expression in movement with such detail that my soul was filled with knowledge and excitement. I shifted my focus away from rock climbing to learn as much as possible about Pilates. One of the main things that had attracted me to rock climbing was that every time I got on the rock I felt like I was having a session with my Therapist. The more time I spent climbing, I was practicing what is was to be scared and move through my fear to achieve my goals, this philosophy inspires my Pilates teaching. It is through facing our fear that we have the the ability to grow and become stronger physically, mentally and emotionally. This is why I love teaching; the ability to create the feeling of being scared or insecure within the Pilates repertoire and the challenge of the Pilates equipment, then coaching clients through those exercises and movements to propel them to a place of self empowerment – movement therapy! It is a powerful experience of self development. I enjoy teaching people to achieve this by way of support and encouragement but YOU do the work here at Therapeutic Pilates.
Education & Training
Body Harmonics Pilates Comprehensive Diploma
Body Harmonics Functional Anatomy & Biomechanics Specialist
Body Harmonics Post Rehab Specialist
Second Wind Pilates Plus Integrated Movement Therapies Diploma
Balanced Body Core Align 1
Roles at Therapeutic Pilates
Owner & Mentor
Pilates & Movement Teacher
Teacher Trainer
Fish Caretaker & Green Thumb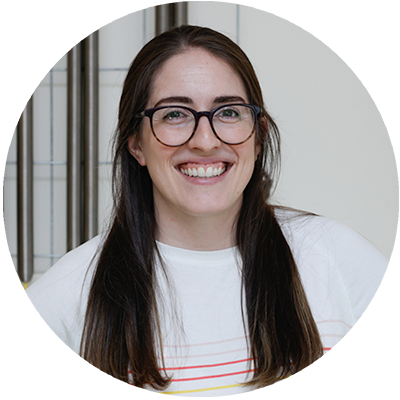 Alex McKim
Alex began her pilates journey a decade ago, completing her Mat and Reformer
training in 2013. Since then, her passion for fitness and movement shifted to a
more therapeutic and rehabilitative approach. She has trained in biomechanics,
women's pelvic health with a specialization in pre- and post-natal support, pilates
for neuromuscular conditions, gait analysis and foot mechanics, fascial stretch
therapy, TRX certification and more.
Her sessions are light-hearted and fun, stemming from the belief that exercise
and movement is for every body and shouldn't feel like a chore. She believes that
freedom of movement in one's body is the key to leading a more fulfilled and
balanced life. As a mother to two young children, she understands the
importance of prioritizing your own body's wellbeing in order to offer your best
self to yourself and those around you.
You can find her in private, semi-private and group class settings. She loves it all!
Education & Training
Core Confidence Specialist
Pre and Post-Natal Fitness Specialist
Pilates for Neurological Conditions
TRX Instructor Certification
Gait Analysis and Foot Mechanics
Fascial Stretch Therapy Certification
Inside Out Biomechanics Training
Roles at Therapeutic Pilates
Pilates & Movement Teacher
Fascial Stretch Therapist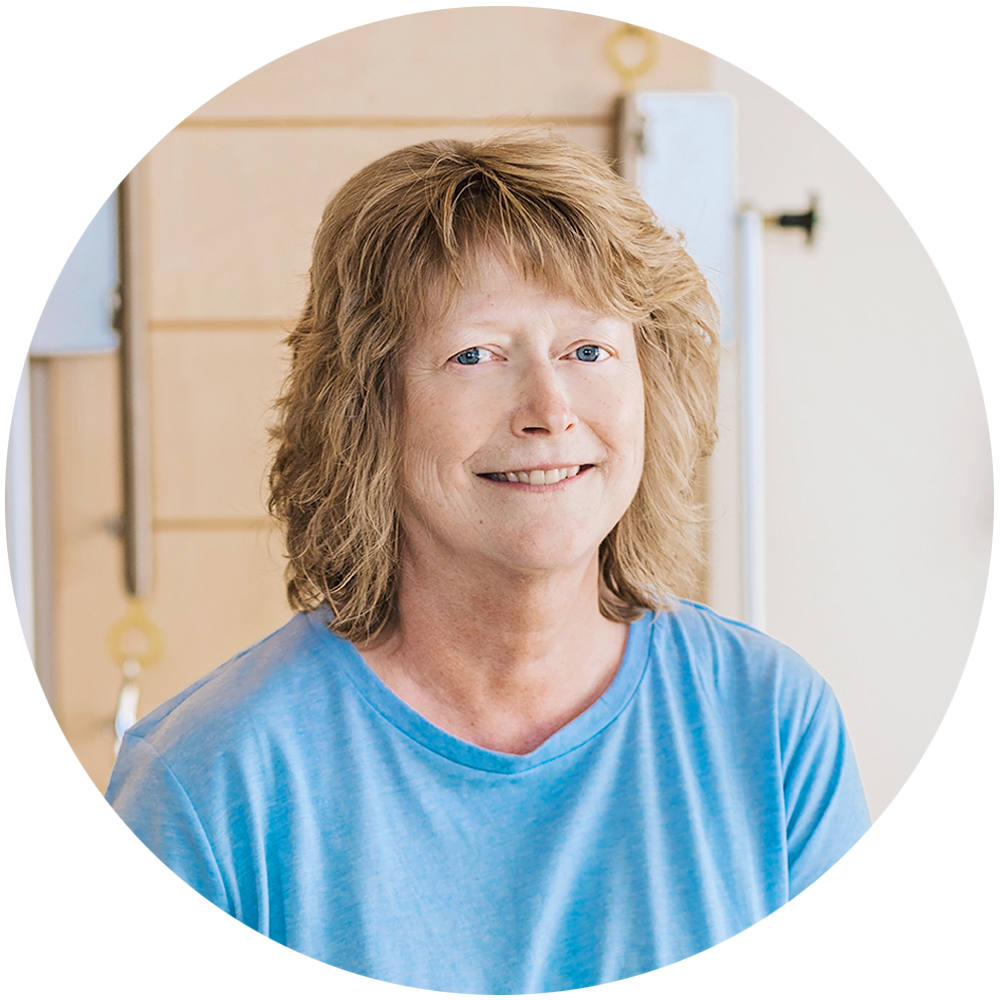 Paula Pattenden 
I was introduced to Pilates and the Therapeutic Pilates studio in 2015. I had been experiencing extreme lower back pain for over 5 years and this was my last resort to find a solution to alleviate that pain and try and gain some semblance of sleep. My story is somewhat long but suffice it to say that I was amazed at the positive effects that took place. Not only did I find relief from the back pain but other joint pain, as well. I am fascinated learning how simple movements done properly can relieve pain and build strength in both my mind and body! I am excited to continue my Pilates journey personally and professionally by pursuing my comprehensive track training. I am a firm believer that when we move well, we feel great! I look forward to helping you discover the many benefits of Pilates!
Education & Training
Bachelor of Science
Medical Laboratory Technologist
Body Harmonics Pilates Comprehensive Diploma
Roles at Therapeutic Pilates
Pilates & Movement Teacher
Smile Instigator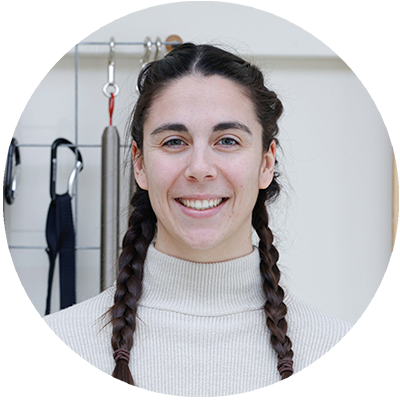 Ashlyn Karosas
Teaching Pilates runs in my family and I was very fortunate to grow up around
this amazing training tool and witness some of the wonderful things it can do for
people of all walks of life as well as use it in my own athletic career. After
graduating from university with a bachelors of science degree in Exercise
Science, I decided I wanted to add to my strength and conditioning background
to deepen my knowledge of the body and how to effectively train my clients. I
began my teacher training with Body Harmonics in 2018 and have since
completed my level 1 Mat and level 2 Reformer training and am building my
repertoire towards the Pre- and Post-Natal Specialist certification. I enjoy the
challenge of analyzing clients' functional movements and working to find ways of
improving their mechanics to help them live their lives to the fullest. Living in a
supported and capable body is a very freeing feeling for people and I hope to
help more and more people find that kind of feeling for themselves!
Education & Training
Body Harmonics Mat & Reformer Diploma
In Process of Completing Pre-Post
Natal Specialist Certification
Bachelor of Science in Exercise and Sport Science
Strength and Conditioning Specialist through National Strength and Conditioning
Association (NSCA)
Roles at Therapeutic Pilates
Pilates & Movement Teacher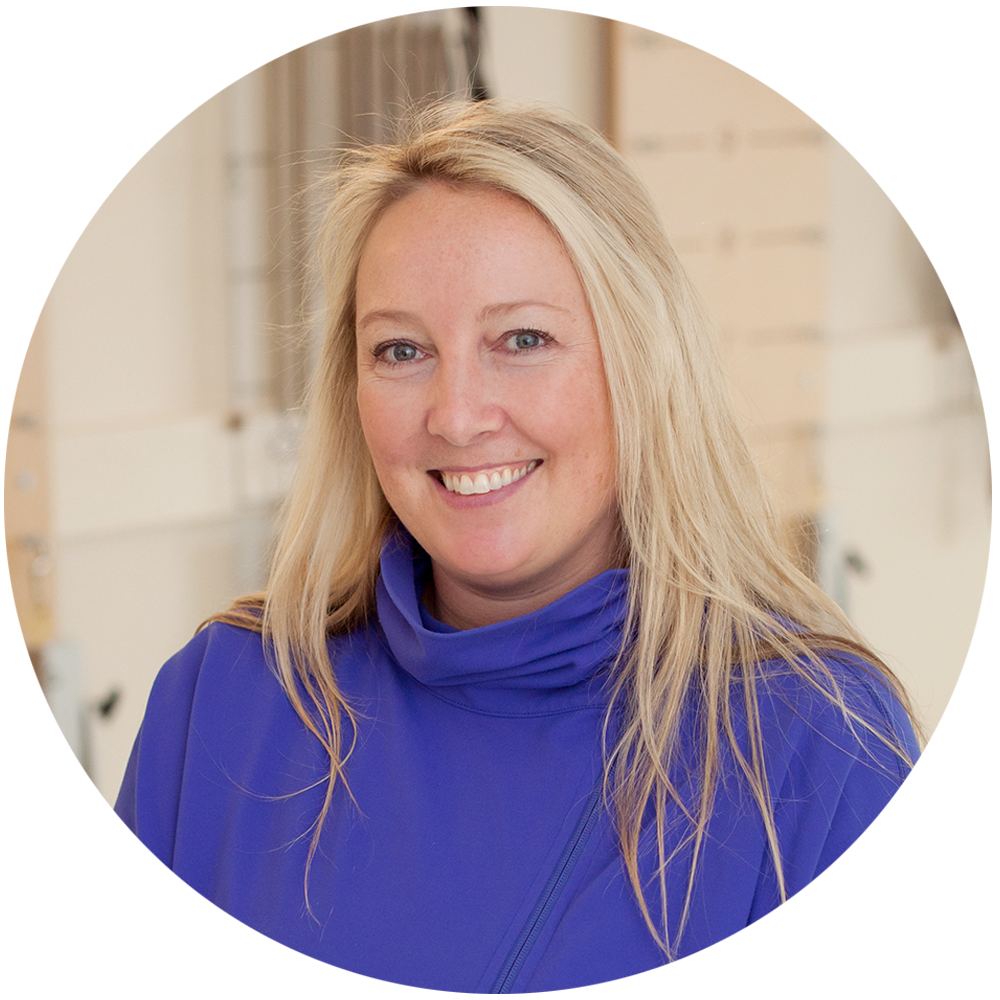 Erin Rank – Guest Teacher
I believe Pilates is for every BODY! After 10 years as a registered massage therapist a client suggested Pilates to help relieve my aches and pains from my physical job.  I was fascinated and impressed with the concept of improving MY OWN quality of movement through Pilates that I decided to pursue it as a career path. Pilates teaches us to move with efficiency and more ease, improves our posture and how well the body functions in daily life, fun activities and in sport. I consider my self a movement educator, teaching people how to move better to limit pain, recover from injuries or surgeries and to feel stronger.  As our Pilates practice develops and our mind body awareness grows, our physicality improves and we bring balance to our mind, our body and our life.
Education & Training
Body Harmonics Pilates Comprehensiv e Diploma
Functional Anatomy & Biomechanics Specialist Diploma
Balanced Body Core Align 1
Registered Massage Therapist 2003
Roles at Therapeutic Pilates
Pilates & Movement Teacher
TP Apparel creator
Facebook & Instagram Poster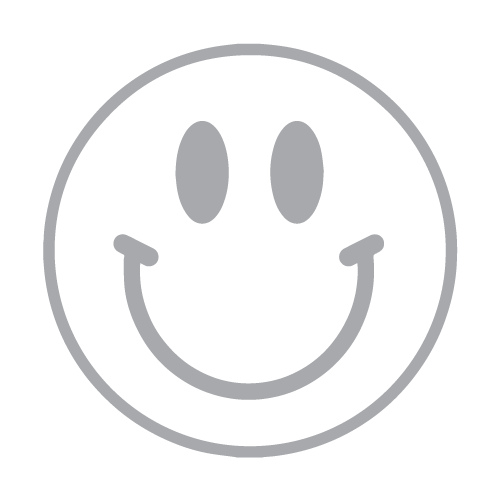 Position Open
Looking for a full or part time career as a Pilates teacher? Do you have your Pilates Level 1: Mat training? Are you open to taking Level 2: Reformer and Level 3: Cadillac Chair Springboard and Barrels if you don't already have those credentials? Do you have the desire to work with our TP team and mentors to develop other teaching strategies? We offer a flexible work schedule pick your own hours and days and participate in free classes. Teach mainly private one on one sessions and up to three group classes per week. Our current teachers are at client capacity, taking approximately one year to build a full time Pilates teaching practice. We would love to meet you and hear about your Pilates experience and answer any questions!