At THERAPEUTIC PILATES our clients' best interest is our first priority.
Our relationships are characterized by honesty, respect and acceptance to enable each client to achieve the maximum benefit from each session. This is an active process in which clients are supported and guided by the instructors in working toward their goals of enhanced functioning of body bio-mechanics and well-being.
Your individual goals will be developed with the Director and Instructors, based on your Move Better Assessment and your priorities. Your plan of care will be unique to you and your situation. We are committed to serving our clients in a professional, competent and caring manner, maintaining a focus on the individual.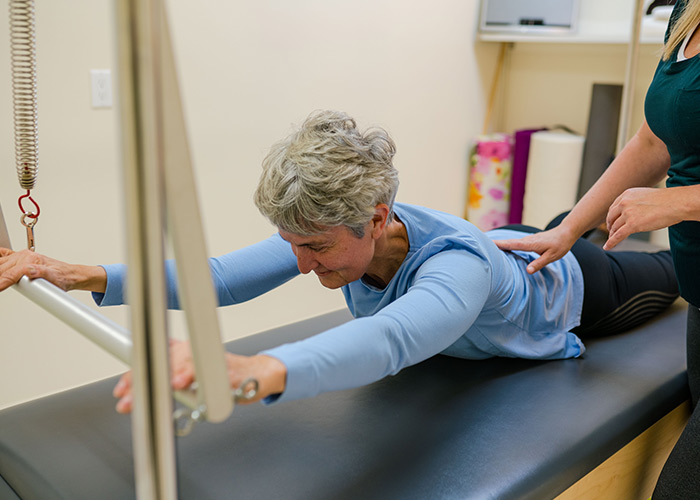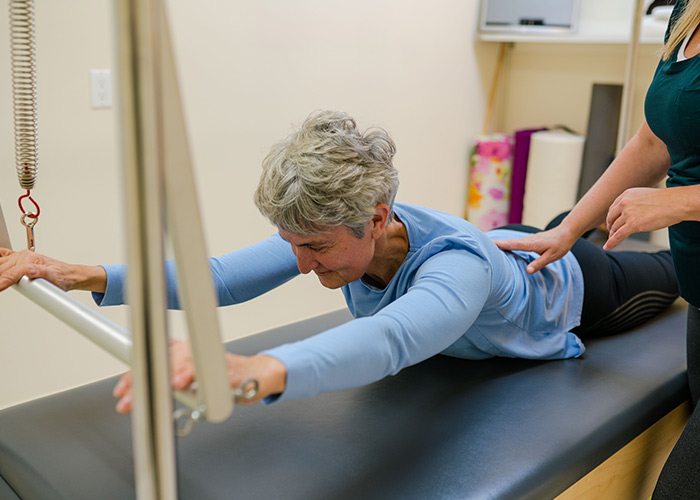 At Therapeutic Pilates, one-hour private sessions provide the benefit of your instructor's full attention and ensure proper positioning for ideal execution of movements. This is our gold standard for Pilates movement education.
Our goal is to maintain a Pilates specific space in Collingwood. We live in a thriving and active community. There are many options for exercise, health and fitness.  Our goal is movement education via Pilates to help our community enjoy all Southern Bay and the Niagara Escarpment has to offer.  If you move better you can participate in the more athletic indoor and outdoor options in our vibrant, active community.
THERAPEUTIC PILATES IS:
A comprehensive system of flexibility and strengthening exercises that will help:
Develop new postural and movement habits to build greater strength and move without pain.
Tone and build your muscles, especially those that support your joints and spine.
Teach you to find your ideal body alignment, resulting in decreased stress on your body.
THERAPEUTIC PILATES CAN HELP:
Decrease or eliminate body tension and pain
Increase energy levels
Increase flexibility and ease of movement
Maximize the efficiency of your muscles while minimizing stress and strain
Improve joint mobility and stability to help prevent injury